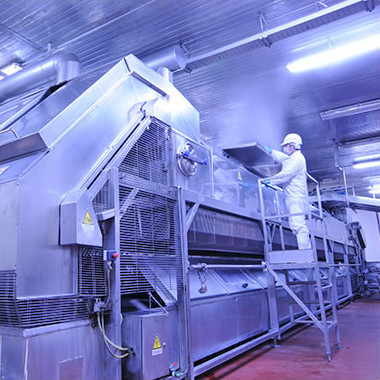 ---




Quality and Safety Policy
The choice of our clients and consumers makes us leaders.
In order to guarantee the satisfaction of our clients and consumers, producing and commercializing harmless, quality, rich and healthy products, at Paladini SA we establish the following objectives.
Knowing and understanding the preferences of our clients and consumers, and guiding ourselves towards them,
adapt to new market trends,
to ensure the same level of quality and safety both in products made in our facilities and in products made by third parties,
Monitor and evaluate the compliance of our suppliers of raw materials, inputs and ingredients, and
to improve our production, logistic and administrative processes day by day.
To achieve these objectives, we maintain a solid management system, through which:
We define clear and measurable objectives;
We base our decision making on a rigorous analysis of the information;
We identify the training needs of the personnel in order to ensure their permanent development and valorization;
We monitor compliance with applicable legal requirements and those of our clients;
We establish fluid and transparent communication channels with all interested parties; and
periodically evaluate compliance with this policy
This policy reaches the Head Office and Industrial Facilities, is communicated to all levels of our organization and remains available to all interested parties.